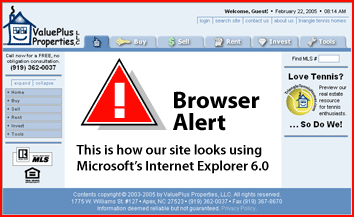 It appears your browser is not Microsoft's Internet Explorer (6.0, 7.0, or 8.0) (aka MSIE). Our site is unlikely to look or function as intended using any other browser. MSIE is available from Microsoft as a free download from their site.
This is the only browser compatibility warning you'll receive during this visit to our web site. Each visit is considered to end when you close all of your browser's windows or after 15 minutes of inactivity.
---



Sell Overview

February 22, 2020 - 7:01 PM EST

Call now for a FREE, no

obligation consultation.

(919) 362-0037
Sell Overview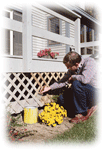 Each seller has specific needs, objectives, and requirements. Succeding in your next sale is like solving a puzzle. You have to master the market, the message, and the execution process to create the optimal solution.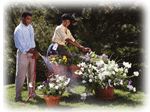 Whether you're trading up, downsizing, relocating, or just need a change of scenery, we can help. A seller with ValuePlus Properties on their side is a Dynamic Seller!
---