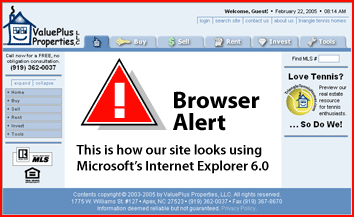 It appears your browser is not Microsoft's Internet Explorer (6.0, 7.0, or 8.0) (aka MSIE). Our site is unlikely to look or function as intended using any other browser. MSIE is available from Microsoft as a free download from their site.
This is the only browser compatibility warning you'll receive during this visit to our web site. Each visit is considered to end when you close all of your browser's windows or after 15 minutes of inactivity.
---



Terminology: K

January 19, 2020 - 4:57 PM EST

Call now for a FREE, no

obligation consultation.

(919) 362-0037
Terminology: K
Kick Plate

Metal plate that covers the bottom portion of the room door. Protects against water and kick damage.

Kit Home

A structure that contains prefabricated components and is put together by a contractor.

Knee wall

A wall-like structure that supports roof rafters.

Knob-and-tube wiring

An old-fashioned wiring system that has been replaced by fuses and circuit breakers.
---