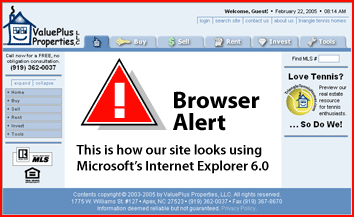 It appears your browser is not Microsoft's Internet Explorer (6.0, 7.0, or 8.0) (aka MSIE). Our site is unlikely to look or function as intended using any other browser. MSIE is available from Microsoft as a free download from their site.
This is the only browser compatibility warning you'll receive during this visit to our web site. Each visit is considered to end when you close all of your browser's windows or after 15 minutes of inactivity.
---



Visual Inventory

January 19, 2020 - 4:57 PM EST

Call now for a FREE, no

obligation consultation.

(919) 362-0037
Visual Inventory
Our Visual Inventory is a geographic depiction of Residential TMLS IDX Listings on a particular day. It provides our clients, at-a-glance, a bird's eye view of Triangle activity.
In the sample shown below, we've shaded the map according to the average list price of residential listings within each US Census defined Block Group1. Depending on each client's objectives and project plan, additional property or region attributes may be visualized using these or additional techniques, at this or additional levels of geographic summary.
Sample at Census Block Group Summary Level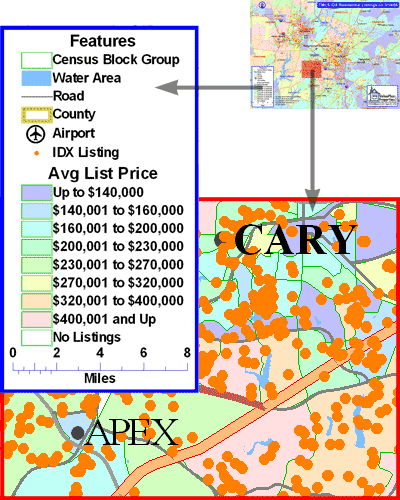 ---
---