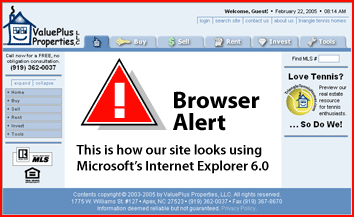 It appears your browser is not Microsoft's Internet Explorer (6.0, 7.0, or 8.0) (aka MSIE). Our site is unlikely to look or function as intended using any other browser. MSIE is available from Microsoft as a free download from their site.
This is the only browser compatibility warning you'll receive during this visit to our web site. Each visit is considered to end when you close all of your browser's windows or after 15 minutes of inactivity.
---



Terminology: U

January 20, 2020 - 10:49 AM EST

Call now for a FREE, no

obligation consultation.

(919) 362-0037
Terminology: U
Underwriting

The process of analyzing a borrower's capability to honor repayment of a loan (evaluating his or her credit, assets, employment) along with the value of the property being purchased, to help minimize the risk involved for the party lending the purchase money.

Unilateral contract

A one-sided contract in which only one party is legally under obligation by the terms of the contract; one party promises an action to the second party, who is not legally required to respond, but if the second part does comply, then the first party is obligated to honor the promise made.

Unsecured loan

A loan that is not guaranteed by collateral.

Usury

The act of charging more than the maximum rate of interest permitted by law.
---